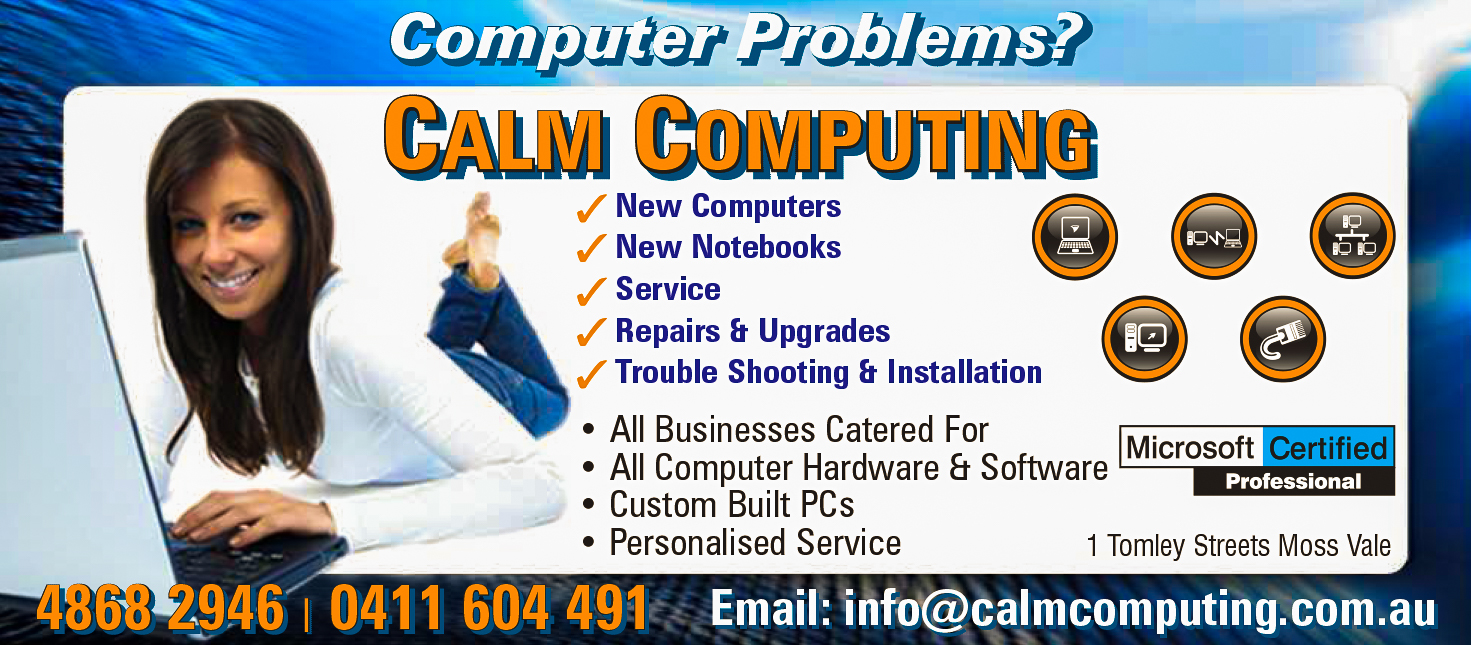 Calm Computing
Calm Computing has been involved in the IT industry for over 20 years, servicing the Southern Highlands of New South Wales.
We are suppliers of both computer hardware and software. We build and install single or multi-user computer systems, up to and including servers.
Whether you are a home user, business user or both, we can hold your hand and keep you Calm.
Calm Computing caters for all of your IT requirements:
New Computers
Computer Upgrades
Computer Services
Website Design
Web Hosting
Domain Names
New Laptops
Remote Assistance

Click to start Remote Assistance
Locally Owned, Locally Operated