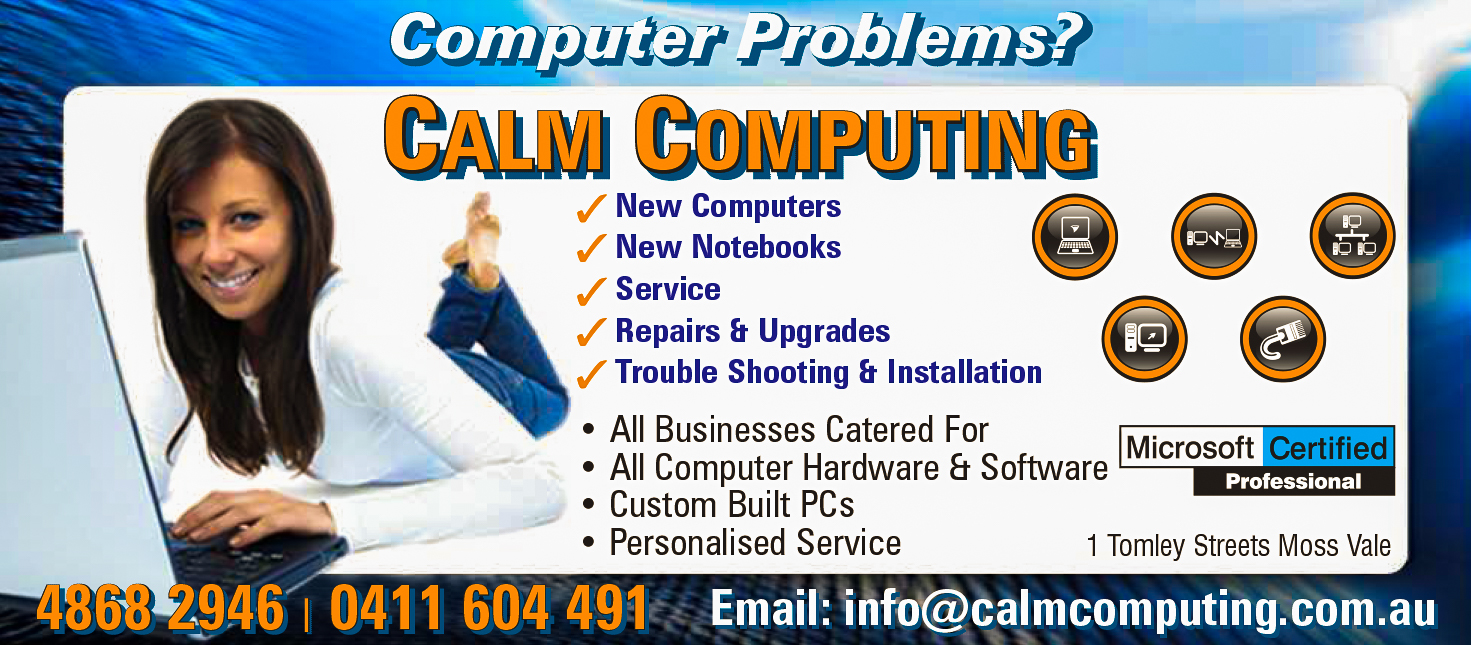 Computer Repairs
Just like any other device, your computer is likely to stop working when you least expect it. And it's never convenient. The cause may not be easy to diagnose but we can provide you with the appropriate service to get your computer running again. Typical repairs include:
Virus Removal
Cleaning of Computers and Peripherals
Replacement of Hardware Components
Internet Connection Configurations
Ask us about:
Anti Spyware, Data Migration, Data Recovery, Free Virus Software, Mobile Technicians, Networking, Consumables, Operating Systems, PCs, Peripherals, Spare Parts, 3G, Cable Internet, Satellite Network, Telstra Next Gen, Windows 2000, Windows 95, Windows 98, Windows ME, Windows Vista, Windows XP, Windows 7, Windows 8, Windows 10.
Call us today for an obligation-free quote.